What is YOUR feet condition?
Schedule your
FEET & POSTURE ASSESSMENT
The first step towards good posture and biomechanics is diagnostics. In Ekovel Feet & Posture centers around the Globe we use our unique instruments and diagnostical method to determine the exact correctional needs of each individual. Based on your body and feet constitution, present deformities and the current state of your foot arches, Ekovel diagnostical method allowes us to determine the most suitable course of the therapy.

Flat feet, or "fallen arches," are a postural deformity in the tendons and ligaments that comprise the arch at the bottom of the feet. People with flat feet have either no arch or an insufficient arch. Surprisingly, this problem affects a big majority of the general population. Arches provide elasticity and flexibility to the foot, as well as assist in shock absorption in virtually every body movement. When there is no arch to absorb shock, it radiates to other joints in the legs and even the low back, causing discomfort and pain.
Build and correct your feet arches with Ekovel Step Correct adjustable orthopedic insoles
Ekovel Step Correct adjustable orthopedic insoles can gradually and painlessly build your feet arches and establish the proper body posture, thus preventing spine, hip and leg deformities to occur.
REGAIN
AND
PRESERVE
GOOD
BODY
POSTURE
Influence and consequences of flat and lowered arches on the body posture and biomechanics
Flat feet causes your legs to turn unnaturally, in an inward manner. This act alone can contribute to injuries often associated with overuse and stress such as shin splints and heel spurs. The back can also develop problems due to fallen arches. In addition, the following can also develop:
All of the things listed above can also bring on an idle lifestyle due to the discomfort, leading to more health problems and weight gain. It's a snowball type effect from one relatively small area of the body, and one that can often be easily corrected, or at least diminished.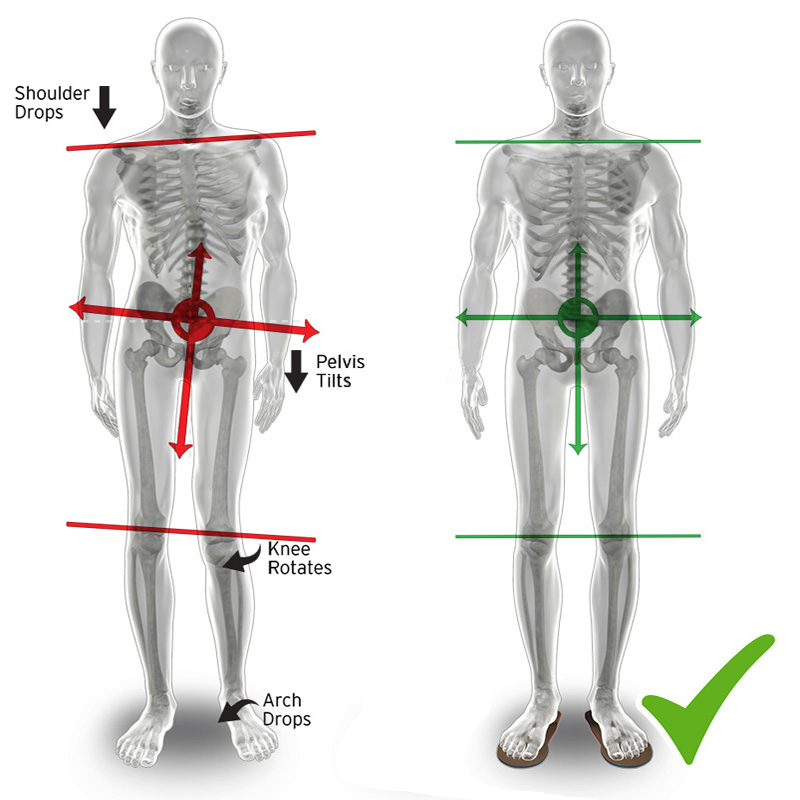 Feet and posture correction with
EKOVEL STEP CORRECT
adjustable orthopedic insoles
Unique orthotic insoles that will build your arches bit by bit, gradually, painlessly and certainly
NO WAITING TO MANUFACTURE:
Ekovel Step Correct adjustable orthotic insoles are pre-made in standard shoe sizes. Wright after we determine your correctional needs with our unique diagnostic system, we can set the insoles on the starting height, and the correction can start immediately.
A precise mechanism under the medial longitudinal arch allows extremely gradual feet correction at ¼ millimeter per turn (each 7 days). The mechanism has a user friendly design that allows user to conduct the correction progress by himself, according to given instructions and user manual.
OTHER IMPORTANT CARACTERISTICS
ACCREDITATION AND RECOGNITION
Ekovel System for diagnostic and feet correction is being practiced for 20 years already and awarded with many accreditations and recognitions, from which we are the most proud of:

and over 20 diplomas and accreditations from prestigious world competitions of innovations and patents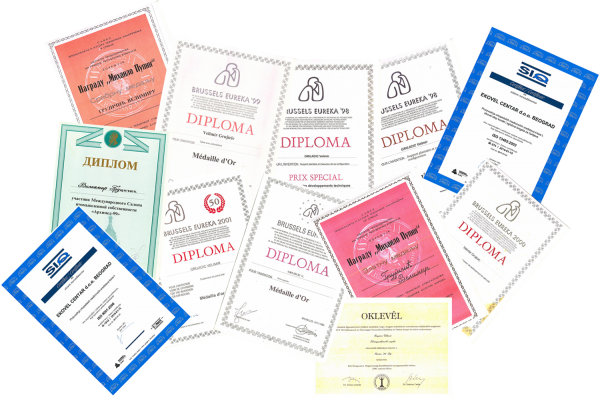 INTERESTED IN EKOVEL FRANCHISE IN YOUR COUNTRY OR AREA?